Artist Bio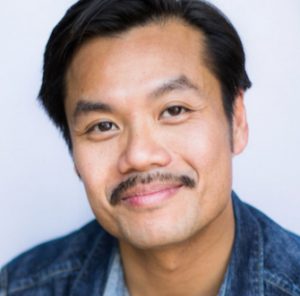 VU PHAM (Writer, Director, Lead Actor, "Q")
Vu Pham is a Portland based writer, director, producer, and actor. He is a refugee from Vietnam whose work has been significantly influenced by personal and historical trauma, existential philosophy, and transitory life on the fringes. He has won grants from the Regional Arts and Culture Council, been showcased by the NW Film Center and the Portland Institute of Contemporary Art, and was recently nominated for the Sundance Institute's Asian American Feature Film Fellowship. His work and his story have been featured by OPB, The Oregonian, the Willamette Week, and DiaCritics. His films have played in such festivals as the Portland International Film Festival, San Diego Asian Film Festival, and Los Angeles Asian Pacific Film Festival. As an actor he has had the honor of working with actors Harrison Ford, Brendan Frasier, Jonathan Groff, and Cori Stoll. Vu considers the followings acts to be an accurate summation of his existence: sleeping, dreaming, building towards his ideals, destroying that which was built, and rebuilding.
JOE X. JIANG (Co-Director)
Joe X. Jiang is an Asian-American filmmaker and musician based in Portland, Oregon. After receiving a multimedia degree from the University of Oregon, Joe worked as a music video editor in New York, a television news Technical Director in Eugene and a documentary filmmaker in Portland. His various projects have been shown around the world at film festivals and art exhibits. As a musician, Joe is a producer, songwriter and multi-instrumentalist for the internationally touring band, "The Slants."
John Bergstrom (Producer)
John Bergstrom is an accomplished musician, composer and sound sculptor. He is a graduate of the Eastman School of Music and is a founding member of OBLIVION ENSEMBLE, the electroacoustic art-music group hailed as "the band most likely to compose a fitting soundtrack for the end of the world." Based in Portland, OR, his recent work includes music for the art installation Light Field Mass Field(2016) and his upcoming multimedia series These Steps Asc(end)ing; Falling, Into Her Dream.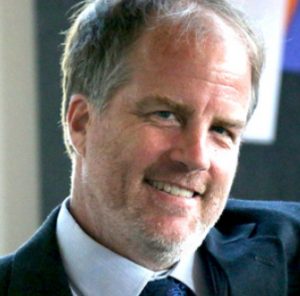 DAVID BRECHA (Producer)
David Brecha's first exposure to film making was on his living room wall. As a youngster, his father brought home 16mm Hitchcock movies, which were displayed and dissected, forever ruining his ability to enjoy a film like a normal person. As an adult, after several years of personal chaos, an old friend needed a place to shoot his short film, and this re-invigoration of his love for the art eventually evolved into producing a feature, All Too Human, a dark comedy based in Nietzsche's philosophy; Spunk of the Reaper, a horror/grindhouse mashup, as well as a futuristic sci-fi dark comedy currently in post-production.
ANA LOPES (Lead Actress, "Sunday")
Ana Lopes is a prolific and multi-lingual actress and producer, with almost 100 credits in film and television, including leading roles in the award-winning films Separar, Uma Cidade Entre Nos (The City Between Us), and Artur. Ana is from São Miguel island, in the Azores. She performed in theater on Portugal's most prestigious stages while earning a law degree from the University of Lisbon. She has studied and worked in both the United Kingdom and the United States, and is currently based in Los Angeles.
TRISHA MILLER (Lead Actress, "Simone")
Trisha Miller is an actor based in Los Angeles. She holds a Master of Fine Arts in Acting from Detroit's Wayne State University and has been in over 85 professional stage productions all across the US, most recently starring as God in Nebraska Repertory Theatre's production of An Act of God. She is an award-winning classical actor and has played many of Shakespeare's notable roles, including Lady Macbeth, Rosalind, Portia, Titania, Kate, Paulina, Olivia, Beatrice, and Cassius. Her work in video games includes voices in the BioShock, Gears of War, Battlefield, and Tales From the Borderlands franchises and she can be seen in the recent films Little Rituals, Best F[r]iends: Vol 1 & 2, and Witch-Hunt. Trisha is a proud member of SAG-AFTRA and Actors' Equity.